If you would like your domain name transferred to your GoDaddy account from a registrar different than GoDaddy—and you have had already requested the transfer earlier—you will need to restart that transfer in your GoDaddy account again. This is how to do this:
1. Log in to your GoDaddy account, click on Manage all to view all your domain names:

2.Then, click on Domains: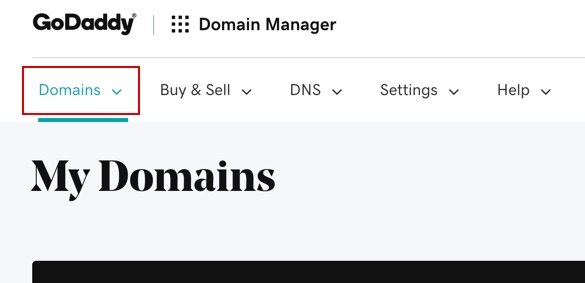 3. And then select either Transfers, Transfers In, or Pending Account Changes: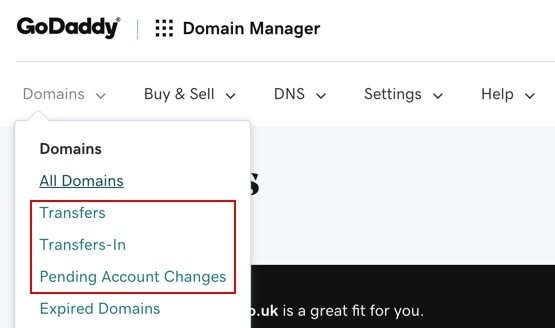 4. Then, select the domain name that needs to be transferred to your account (check the box next to it), and click on the Restart Transfer button (the button should be white, not grey):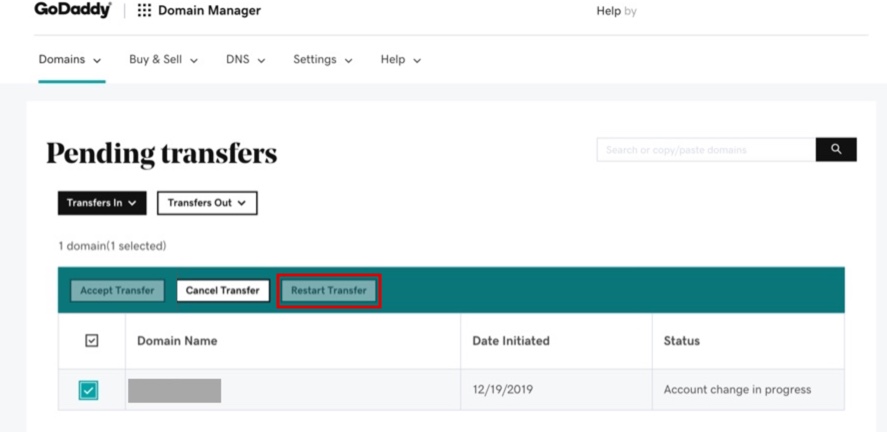 Once the above steps are completed, the registrar where the domain name is currently hosted will ask the other party to accept this transfer out. Once they accept it, you will need to wait for the domain name to be fully transferred to you. You might also need to accept the transfer again (please follow GoDaddy's instructions which they usually send via an email).
You will know the transfer has completed, after GoDaddy sends you an email that confirms just that. This is an email you should expect getting: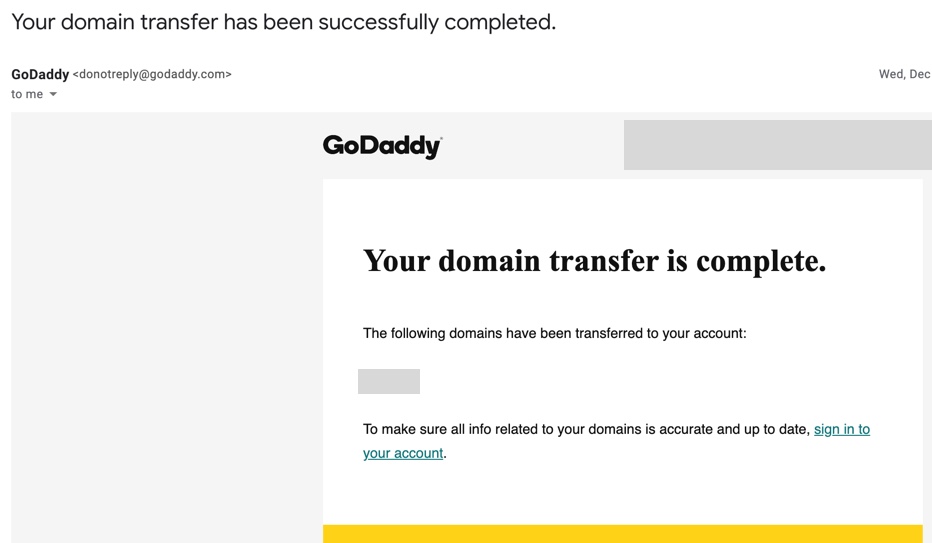 Please note: if you keep a domain name that needs transferring to GoDaddy in a an account of yours, with a different registrar (say, Namesilo), you will need to make sure you approve the transfer of your domain name in both registrars (e.g. if a domain name is with Namesilo, please follow their instructions on accepting the transfer out; when transferring to GoDaddy, please follow their instructions on accepting the transfer in).
If you have a problem with any of the above steps, please let us know via the Brandpa dashboard (to which you were given access after you purchased your domain name), and click on the Ask Brandpa for help link: