If you would like to transfer a domain name that was purchased on Brandpa to your 123 Reg account (but the domain name is with a different registrar now), you will need to complete the following steps:
1. Firstly, log in to your 123 Reg account.
2. In your dashboard, click Domain transfers (under the "Domain names" section):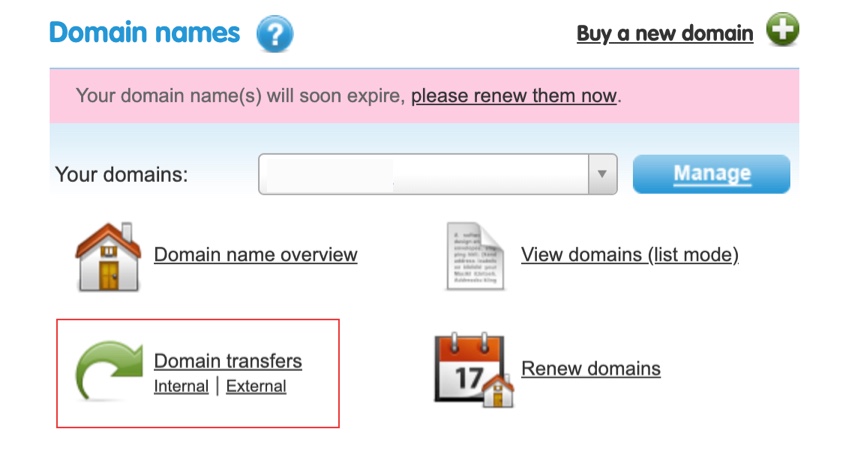 3. In the Transfer a domain section, type in the name you need transferring, and press Transfer:

4. On the next page, click on the Transfer my domain button. This will add this domain name to your basket (in the top right corner of a page):

5. You can skip the next step (which talks about "Domain ownership protection") by pressing on the Continue button.
6. The "Extras" screen would ask you for how many years you'd like to renew your domain name, the number of email addresses you need, and the package you're on. Customise it as per your preference. Once completed, press on the Continue to basket button.
7. In the "Your basket" screen, you will be asked if you want to add more extras (Cloud Backup and Local Listing) to your purchase. Select them as per your preference. Once done, press on the Go to checkout button.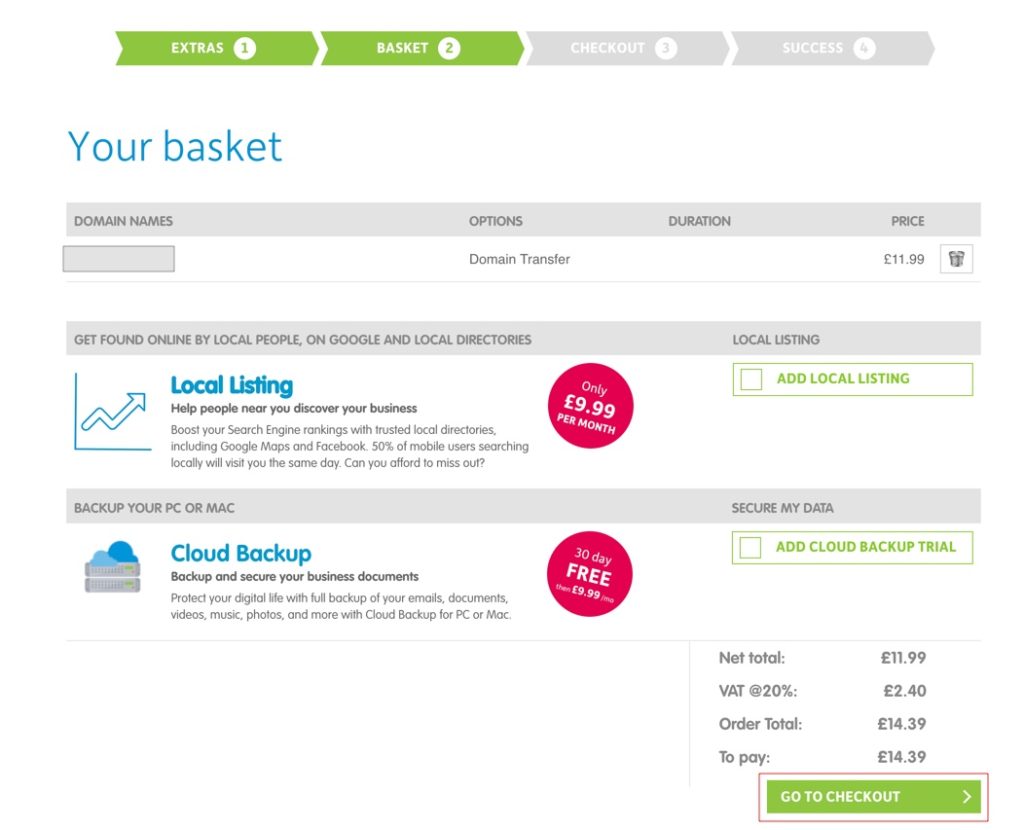 8. On the next page, complete your purchase.
9.  Once the transfer purchase is completed, the transfer of this domain name to your 123 Reg account will start.
10. Please make sure you mark on the Brandpa webpage (accessible via the Brandpa email sent to you after you completed a domain name purchase) that you initiated the transfer of the domain name to your account.