If you would like to transfer a newly purchased domain name to your Epik account, please follow these instructions.
1. Make sure you're logged in to your Epik account. And then, go to this webpage: https://registrar.epik.com/domain-transfer/index. You'll see this page: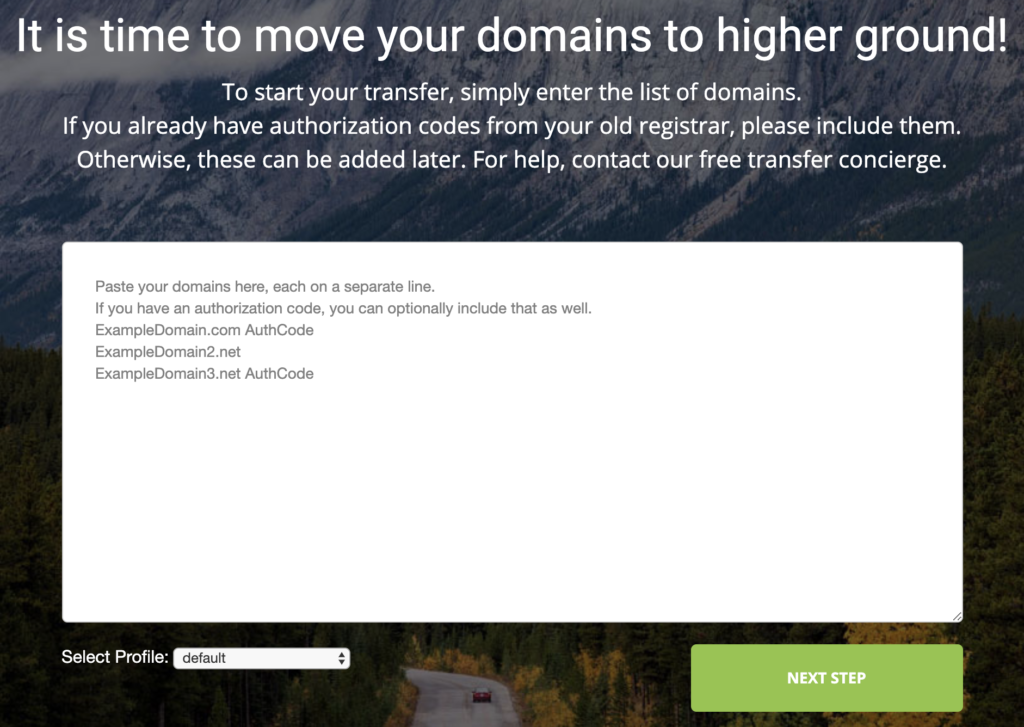 2. In the field provided, paste the domain name you need transferring as well as the authorisation code that you were provided with.
3. After you make sure the details you provided are correct, press on the "Next step" button.
4. On the next page, you will be asked to confirm your transfer request. Like so:

5. Press on the "Continue" button.
6. On this page, you'll need to complete the purchase of this domain name transfer by pressing on the "Check out" button. Like so: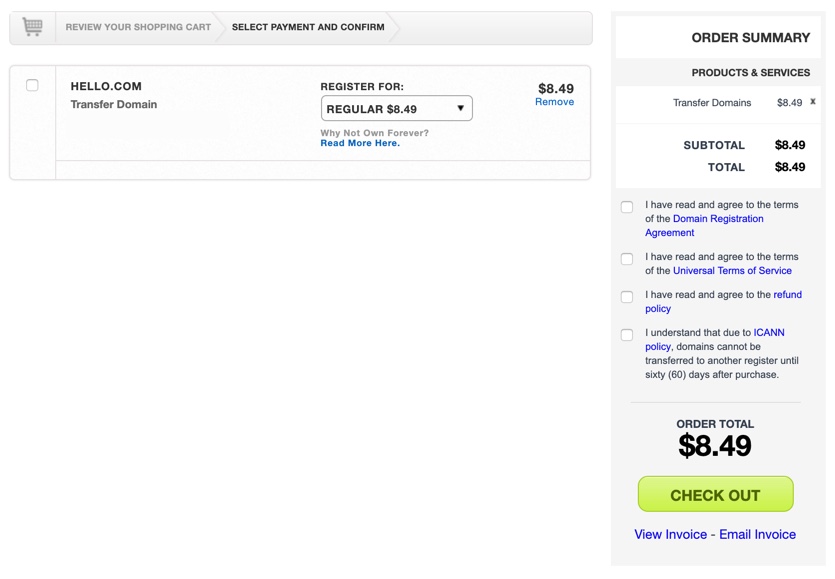 7. Lastly, please make sure you let Brandpa know (via the confirmation email, and the link provided in that email) that you had completed the above steps.
8. Once the above is completed, Brandpa (or the seller) will be able to release the domain name from them to you.