If your purchased domain name on Brandpa is currently hosted with Namecheap, and you also want to host your domain name with Namecheap, you will need to provide your Namecheap username or/ and email address. Only with this information it will be possible to move the domain name you purchased to your account.
Once the name is pushed to your account, you will receive an email from Namecheap that will ask you to take ownership of that name. This is an email you can expect to receive:

In order to accept it, click on the link provided. On the next page, please accept the ownership change:

After the above is completed, you will receive another email from Namecheap. This email will confirm your domain name ownership: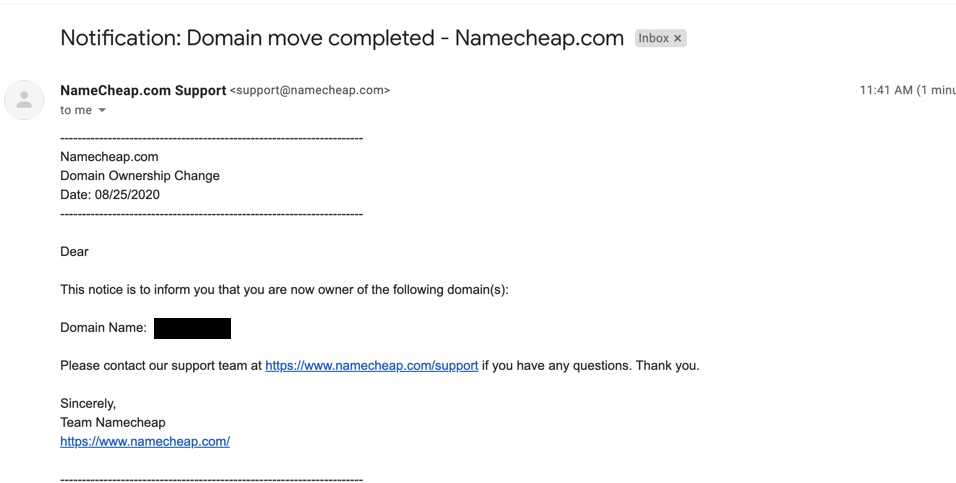 You can read more on how to move a domain name between Namecheap accounts here: Domain name move – Namecheap.
Please make sure your contact details and payment details from your newly purchased domain name are up to date.